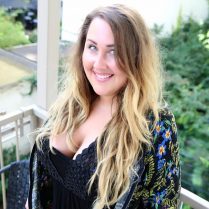 Herzlich willkommen auf coccoletta.com,
– ich bin Cocco und das ist mein Blogazine.
Hier schreibe ich über alles und jeden, gebe Einblicke in meinen Alltag und in meine Gedankenwelt, berichte über Spannendes und Wissenswertes und ich interviewe coole Leute, die was zu sagen haben.
Hin und wieder wird es hier auch Gast-Beiträge von anderen, kreativen und meinungsstarken Schreiberlingen geben.
Was es allerdings nicht geben wird: pudrige Pastell-Bildchen.
Denn ich mag die Dinge wie sie sind und das Leben in all seinen wahren Farben.
PS: I don't want to influence – I want to inspire! 
Happy reading!